I was going to my external hard drive, trying to clear off some files for precious space. And I came across these doodles of KAT-TUN and NEWS that

emiq
and

sawasin
did one day in class (probably during economics). Now let's play a game!
Can you try and guess all of the members?
It's easy enough (well, I think it's easy) and they're numbered for your convenience. Err this was drawn in Feb-March 2009, so XD I'm sorry if you've seen this before, as emiq did post it. But for kicks, I'm re-posting haha~ and ignore that pic of me...I'm definitely not a member of KAT-TUN.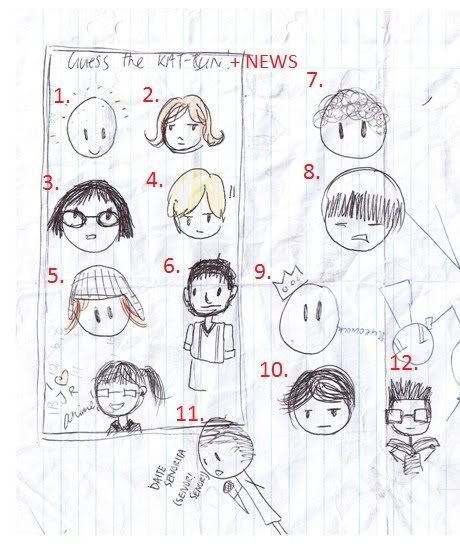 ( More random stuff )